April 24, 2020, from 9:00 am – 4:00 pm
Rogue River Room, Stevenson Union, Southern Oregon University
1250 Siskiyou Blvd, Ashland, OR 97520
Registration link: https://forms.gle/xfM5JzJBx2GFj8tM6
Register now to attend a one-day interactive summit about the design, practice, use, and assessment of open educational resources and open pedagogy. Faculty, staff, administrators, graduate assistants, and students from Oregon's 2-year, 4-year, public, and private institutions are invited, with an emphasis on the Southern Oregon higher education community.
Registration is free and includes breakfast and lunch. Registration for Oregon public community college and university participants includes travel reimbursement. Register by April 1 to have overnight accommodation covered. Part-time faculty at Oregon public community colleges and universities are eligible for stipends for attendance and supplemental childcare.
Submit a proposal to give a five-minute lightning talk at the summit by March 6: https://forms.gle/obUcWU24bt9mkBoEA
Participants are encouraged to add or join a car pool: https://www.groupcarpool.com/t/q0ipzj
Keynote & Breakouts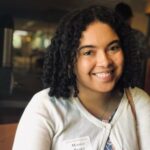 Keynote: OER has long been forwarded as a producer of equity. While access to course materials is a key component of student success, open isn't inherently inclusive. Open pedagogy, with its commitment to honoring students' contributions to knowledge, offers a compelling option forward. Together, we'll explore what open pedagogy looks like in action including the benefits and challenges of applying it in our classrooms. Then, we'll explore foundational principles that can ensure our open pedagogy methods are more inclusive.
Keynote speaker Monica Brown is the OER Coordinator for Boise State University's eCampus Center. In this role, she helps faculty incorporate OER and open pedagogy into their online courses. Prior to her work in online education, Monica taught and specialized in first year writing and writing center studies. With a background in diversity, equity, and inclusion, her work explores the challenges and complexities of achieving greater equity in the university through student-generated knowledge. Monica's keynote is generously sponsored by the Oregon Tech Libraries – thank you!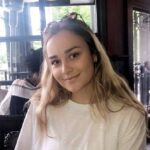 Breakout session for students: Understand the affordable course materials issue from the point of view of faculty, bookstore managers, and other stakeholders – so that so that you can design a positive, collaborative, and effective advocacy campaign.
Emily Wanous is the Legislative Director for the Oregon Student Association (OSA). OSA is a student-run, student-led organization that advocates for college affordability and accessibility across the State of Oregon. Emily graduated from Western Oregon University in 2018–becoming the first member of her family to graduate with a college degree. As a first generation college graduate herself, Emily understands the importance for students to advocate for affordable and quality education, resources, and opportunities.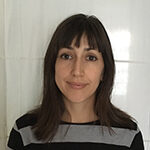 Breakout session for faculty: Find and use open educational resources in your course. Beginners are welcome! We have an expert librarian to help you determine where and how to search for relevant open content, and to provide advice about deploying it in your course.
Jennifer Lantrip is a Research & Instruction Librarian at Umpqua Community College who works to promote and support OER and recently completed an OER Research Fellowship with the Open Education Group.
Breakout session for faculty: Build an open pedagogy assignment today, right now! We are drawing on keynote speaker Monica Brown's background as an instructional designer in asking her to facilitate this hands-on session.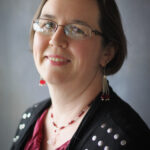 Breakout session for any interested participants: Gather a cross-functional support team at your institution to discuss the policy and logistical needs to implement a zero-textbook-cost degree pathway for students.
Dawn Lowe-Wincentsen is the director of the Portland Metro campus Library for the Oregon Institute of Technology. A recent stint in leadership lead her to OER and the open movement and finding partners toward student success and information access.