It's time to elevate the conversation around inclusion. We use the words, but how do we manifest equity in our classrooms? Does anyone know how to do this? Is anyone talking about it? Let's start that conversation together in this event.
Presentation Takeaways:
At the very least you'll come to a more nuanced understanding of equity, inclusion, diversity, and accessibility.
More than that you'll spend time exploring ways to shift all aspects of education to bend toward equity.
You'll see how design choices impact equitable outcomes.
You'll explore ways that you can bend toward equity through your own work.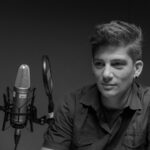 Jess Mitchell is Senior Manager, Research + Design at the Inclusive Design Research Centre at OCAD University in Toronto. Her work focuses on fostering innovation and inclusion within diverse communities while achieving outcomes that benefit everyone. She applies this inclusive and broad perspective along with extensive experience managing large-scale international projects, focused organizational initiatives, and everything in between. Her work has spanned numerous sectors and fields, alongside decades of experience in Education.
With a background in Ethics, Jess delivers a unique perspective on messy and complex contexts that helps organizations and individuals navigate a productive way forward. Jess is a self-described misfit, values a critical perspective, appreciates the messy parts of human interactions and has a fondness for things in 3s. She lives in Hamilton with her wife, son and an unreasonable number of pets.
View Jess's PowerPoint slides and notes.