March 19, 2020, 9:00 am – 4:00 pm
Winema Place, Building 48, Chemeketa Community College
4000 Lancaster Dr NE, Salem, OR 97305
Registration link: https://forms.gle/1JPinkwihTXCJsjw5
Zoom link: https://linnbenton.zoom.us/j/246483803
Register now to attend a one-day hands-on retreat in support of the textbook affordability plan requirement in HB 2213 (passed in 2019). The retreat will be facilitated by Jeff Gallant, Program Director of Affordable Learning Georgia, GALILEO/USG Board of Regents.
Individuals and planning teams from Oregon's public community colleges and universities are invited to attend in order to share work completed to date; strategize about buy-in, goal-setting, and professional development; and make progress on your plan starting from any stage of development.
Every participant must fill out the registration form individually by March 1. Registration for Oregon public community college and university participants is free and includes breakfast and lunch, travel reimbursement, and overnight accommodation. Part-time faculty and staff are eligible for stipends for attendance and supplemental childcare. Parking at Chemeketa Community College is free. Campus map: https://www.chemeketa.edu/media/content-assets/documents/pdf/about/locations/campus-map_march2018-color.pdf
Before you attend:
Read HB 2213
Identify stakeholders, even if they are not attending the retreat
Know the basics:
Participants are encouraged to add or join a car pool: https://www.groupcarpool.com/t/vxogdt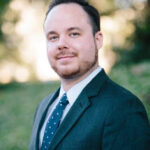 Facilitator Jeff Gallant is the Program Director of Affordable Learning Georgia, an initiative of the University System of Georgia (USG). He directs the implementation of strategies and activities identified for increasing textbook affordability within the USG including grant programs, partnerships, and collaborative projects, coordinates Campus Champions and Library Coordinators at each USG institution, conducts data analyses of programs and develops reports, and manages system-wide communications including the initiative's website and newsletter. Jeff often represents Affordable Learning Georgia externally at meetings, conferences, and site visits, and he has served as a mentor in the SPARC Open Education Leadership program since its inception. Jeff's facilitation is generously sponsored by the University of Oregon Libraries – thank you!