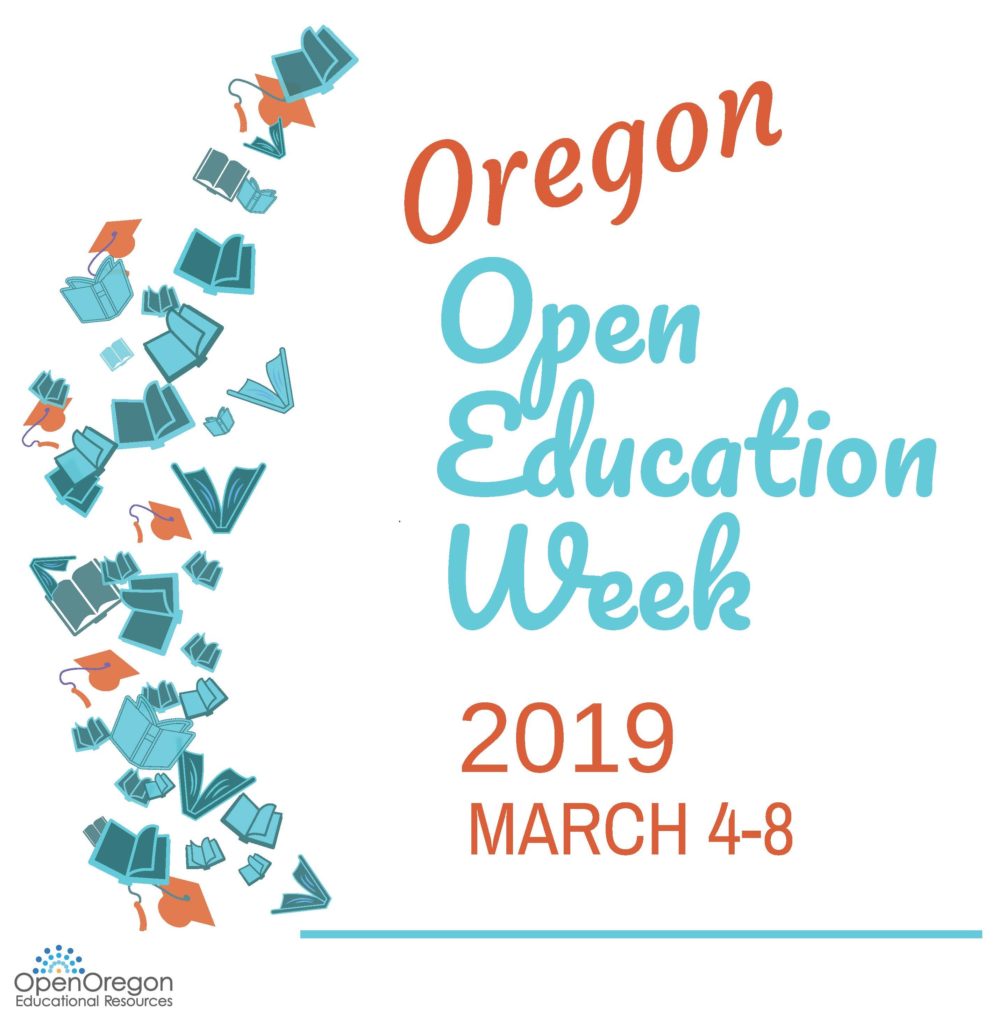 Join Oregon's higher education community in the global celebration of Open Education Week!
To get you inspired, Open Oregon Educational Resources has created a delicious menu of ideas to bring to your campus. Menu items include planning and marketing details for suggested activities such as student recognition for faculty, a student panel, movie night (popcorn optional), games, an OER petting zoo, workshops, ways to engage students, and many others. Choose from a variety of activities to satisfy your school's appetite for OER goodness.
Peruse the Oregon Open Ed Week menu: https://tinyurl.com/OEWeekOregon
You're also invited to join in the statewide daily challenge. Included in the events menu is a daily task, complete with hashtags and sharing platforms to celebrate new milestones in open education.
Huge thank-you to the Open Education Week 2019 Workgroup members:
Stefanie Buck, Oregon State University
Amy Hofer, Open Oregon Educational Resources
Shannon Riggs, Oregon State University
Jessica Sandoval, Open Oregon Educational Resources
Christina Trunnell, Treasure Valley Community College
Jaime Wood, Portland State University
Meggie Wright, Lane Community College
And thank you to BC Campus for their fabulous menu idea!